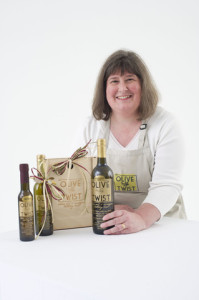 Thank you for visiting my recipe site today! I am Lori Berndt, owner of The Olive Twist. Cooking and sharing recipes with my family and friends has always been a huge part of my life. My older sister, Pam, and I could sit for hours sharing our trials and tribulations about recipes. We invented several brand new recipes due to not having the exact ingredient needed on hand and substituting something in its place, only to find that we liked the results even better. I love cooking and experimenting with food and flavors so much that in October of 2010, I decided to open an Olive Oil & Vinegar tasting bar and culinary shop. My hope is that you share these recipes with your family and friends, and everyone important to you. Return often, keep looking for that perfect recipe, and take up the challenge to make every recipe better than you found it!
Latest Recipes
Roasted Sweet Potato Power Salad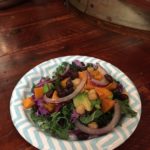 Winter Fruit Salad with Maple Lime Dressing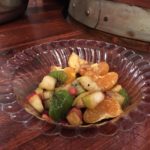 A beautiful addition to breakfast, lunch or dinner — or even a SNACK!!
Search This Entire Site
Like The Olive Twist on FACEBOOK
For the Latest Follow The Olive Twist on TWITTER